2017 Grant Recipients!
We are happy to share the names and information about the organizations which received support from us in 2017 from funds raised by East Spokane Kiwanis.


These organizations help us serve the children of the world
one child and one community at a time!



Boys & Girls Clubs of Spokane County
has provided thousands of young people, between the ages of 6-18 years old, with a safe and positive place to go after school and throughout the summer; times during the year when kids are considered most at-risk.
---

Helping make a difference in the lives of the nation's childhood cancer patients, survivors & their families.

---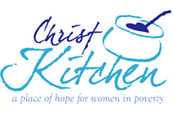 Christ Kitchen
is a job-training project providing work, instruction, discipleship, support, and fellowship for women living in poverty in the Spokane area. Through the production and sales of gourmet dried food products and catered meals, this project enables women to learn to work, to become employable and, eventually, to support themselves and their families without reliance on government programs or destructive relationships.
---

The
East Central Community Center
has been our venue for the Spring and Fall Pancake Extravaganzas for a number of years, and is also where we meet weekly. We also support ECCC with annual funds, serving hotdogs and drinks at many ECCC outdoor events in the community their After School Program for children.
---

Feed Spokane
safely rescues prepared foods from
local area restaurants and grocery providers. It then supplies it to
non-profit organizations that serve free meals to those in need.It is safe. It is simple. It is the right thing to do.
---

Junior Achievement of Washington
serving Eastern Washington and Northern Idaho reinforces the value of an education to young people in grades kindergarten through 12th grade.
---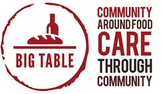 Big Table exists to see the lives of those working in the restaurant and hospitality industry transformed by building community around shared meals and caring for those who are in crisis, transition, or falling through the cracks. This community and care are open to all in the industry without condition.
---

Mission Community Outreach Center located at 1906 E Mission Ave serves low income individuals and families in east Spokane with a free clothing bank. Services provided to over 15,000 men, women and children each year also include personal care hygiene and baby care items. Over 35,000 diapers are distributed each year to families with infants. Two yearly events are "School Shoes for School Kids" which gives out over 1,000 pairs of free school shoes and" Children Christmas Joy" which provides nearly 1,000 Christmas gifts of children's clothing.
---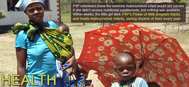 The mission of
Partnering for Progress
is to help provide access to health care, education, sanitation and clean water to residents in developing countries. In Kenya this effort has an immediate impact on the children, who are most at risk.
---

Southeast Daycare Center Provides:
Age-appropriate Educational Programs
Nurturing Emotional Support
Summer Programs
Nutritional Meals and Snacks
Field Trips Sliding Scale Fees
---






St Ann's Sunday Lunch






serves hot meals to those in need, including children, women, men, low-income, homeless, seniors each Sunday.
---

Transition
s operates five, formerly separate, programs, each working to end poverty and homelessness for women and children in Spokane in a unique way.
---

Established in 1983,
Wishing Star Foundation
grants wishes to children with life-threatening illnesses between the ages of 3 and 21, living in Spokane, the Tri-Cities and local outlying areas. A child does not need to be terminal to qualify for a wish.
---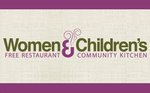 ---

Elevating children with special needs to reach their full potential by providing access to the resources and support they need to improve their families' overall quality of life.​
---
We promise to do whatever we can to help create a community where no family is homeless.




​
---

​The Greater Spokane Association of Evangelicals has been serving the Spokane and surrounding areas for more than 70 Years as a local chapter of the NAE (National Association of Evangelicals).
---

Hearth Homes strives to inspire transformation in the lives of young mothers by assisting in the development of essential life skills such as parenting, domestic, interpersonal and recovery skills. Hearth Homes is supported entirely by individual
donations
and private grants from the Spokane Valley community. ​
---


​SPEAR's mission: to serve children and families in the East Central neighborhood, enriching children's lives through faith, nutrition, recreation, art, education and positive relationships.

​
---

Liberty Park Community Development Center: Our mission is to share Christ's love with our neighbors through education opportunities, community connections, and empowering relationships.
---

​Ensuring that EVERYONE has a decent pair of shoes to wear, by donating your gently used sneakers and boots to individuals in need!
---